It is very important that on launch day you are ready to invite all of your collaborators. So it's best to start from the start!
The method is simple: use an Excel template (
available here
) which you can then import into your Steeple community. And as if by magic, all invitations will be automatically generated and ready to go on D-Day.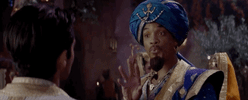 In this Excel file, you can provide information for each employee:
her name
his first name
his email address
his birthday
his date of entry into the company
his service
etc
Warning!
Above all, do not delete or add any column to this file. If you don't want to fill in some type of information, just leave a blank box.
To know in detail the procedure to follow, Discover
How to invite a list of people?
What if you don't have the email addresses of all your employees?
No problem ! We suggest that you
download
.
You will be able to distribute it and allow everyone to send you their email addresses in view of joining your Steeple community.
Work on it little by little and while waiting to get all the email addresses, go to
Step 3: Training
Updated on: 03 / 08 / 2021