The Organizational Chart module provides a vision of the members of the community by department.
How to use it ?
Find the module with the "Organization chart" button and click on it.
On the web and mobile you can also click on the
Organization chart
button below.
So you can discover the members by service.
Click on
Show as a directory
if you want to see all service members combined.
How to add it?
To add the module, go to your
Administration
then in the
Modules
section.
Find the Organizational Chart module.
Click on
Add
The module is then activated on all supports and placed in the category of the module space chosen.
How to configure it?
The module is now part of the "My Modules" section. You can then click on
Configure
You can through the configuration interface, manage members and services.
Define the services
Start by clicking on
List of services
to manage the list of services. Add and remove services based on your business. Change the colors if necessary.
Manage members
In the list of members, choose the service of each member and check the box responsible if he is in charge of the service.
Basic only registered members are present in the organization chart. If you also want employees invited but not yet registered to be displayed in the organization chart, click on:

Display in the organization chart the invited people
Manage photos
The photos are those that members use in profile photos
Let members manage their service
Each member who registers on Steeple can, when registering, choose his own service.
In the event of a change of service, each member can also modify his service by modifying his profile.
Remove module
You can remove the module with the
Remove module
button.
The Organizational Chart module is linked with other modules, such as forecast modules allowing to have rankings by department.
Tip: use this module to present the different departments and their manager when a new employee arrives.
However, despite all these explanations, we have still not answered the fundamental question. What is heavier: a kilogram or an organization chart?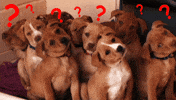 Updated on: 03 / 08 / 2021