The Match Result module allows you to follow the results of Ligue 1 and Ligue 2 of your favorite football team.
How to use it ?
On your bulletin board you can find the result of the match. The posting begins at the end of the meeting and remains present for 48 hours.
*Non contractual photo
By clicking on the module you are returned to the Team site and can browse the other results.
How to add it?
To add the meeting module in your
Administration
then in the
Modules
section.
Find the Match Result module.
Then choose the team you want to follow.
Finally click on
Add
.
The module is then activated on all supports and placed in the category of the module space chosen.
You can add multiple Match Result modules, just repeat the above actions.
How to modify the team?
The module is now part of the "My Modules" section. You can then click on
Configure
then modify the team and press
Update
.
You can also remove the module with the
Remove module
button.
If you are more of a curling fan and you are fed up with the fact that curling is always discriminated against compared to football, do not hesitate to let us know. We can then consider adapting the module.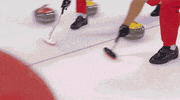 Updated on: 03 / 08 / 2021